WERNER STARTED TRAINING
Gracie Jiu-Jitsu in 1997 at Alex Wilkie's Martial Arts Academy after
discovering the art in an attempt to find a skill set to help with Law Enforcement.
He studied Gracie Jiu-Jitsu for two years and with the start of a new job location and his growing family stopped training in 1999. Ten years later in 2009, Werner enrolled his children in a Brazilian Jiu-Jitsu program and decided to also enroll in the classes. As a new student again, he was fortunate to learn from team Robson Moura Josef Manuel and Nuno Macedo. Under Josef Manuel he received his blue belt in August 2010.
In 2011 Werner joined team Alliance affiliation and trained under Nelson Puentes and in July 2013 received his purple belt. During his time under Alliance he had the opportunity to learn from Alliance Black belt instructors such as Fabio Gurgel, Romero "Jacare" Cavalcanti,  Lucas Lepri, Bruno Malficine, Tarsis Humphrey, and Kevin Sheridan. Since 2014 Werner has been training Jiu-Jitsu under David Phimsipasom. In 2016 he received his brown belt and in January 2020 he received his Black belt from David Phimsipasom. Werner has also been a self-defence and unarmed combat instructor at the Police Academy since 2011. He is also a certified Gracie Survival Tactics instructor as well as a certified C4CPJJ (Police Jiu-Jitsu) instructor. Werner believes that Jiu- Jitsu can be learned by anyone and also has many benefits to those who train in the Gentle Art.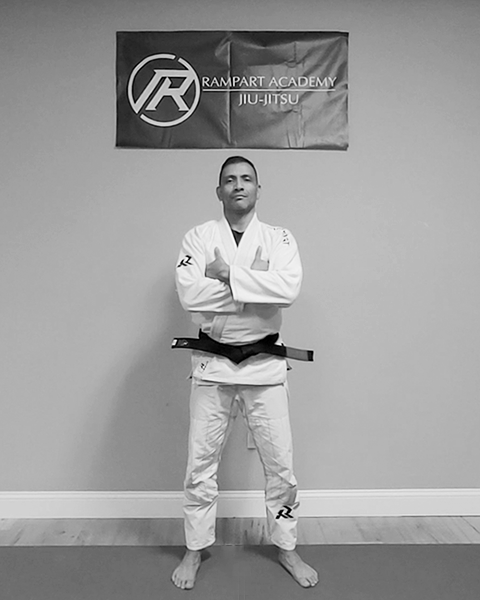 Improve your fitness while learning an exciting martial art.
Sign up for a 
Free

 two week 

trial